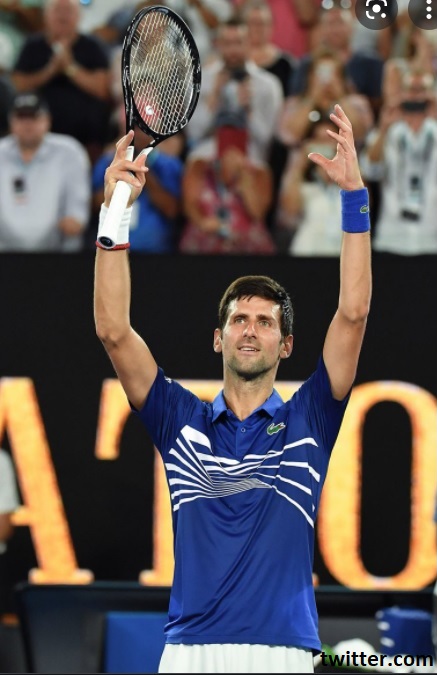 Updated: 15 May 2022
Novak Djokovic: Titles, Records, Endorsements, Salary, Net Worth, Awards, And What You Need To Know. Novak Djokovic is a Serbian Tennis Player. He is currently world's no 1 by the ATP (Association of Tennis Professionals). Novak has been No. 1 for a record 354 weeks (highest by any player) and has finished as ATP year-end No. 1 on a joint record on 6 occasions (the other was former no 1 ace, Pete Sampras).
Recently by winning the Wimbledon (20th major title) Novak has now an all-time joint record of 20 Grand Slam titles (tied with Spanish Rafael Nadal & Swiss Roger Federer ). To date, he has won 86 ATP singles including a record 9 Australian Open titles and a joint record of 36 ATP Masters titles.
Also Read: Top 10 Richest Tennis Players In The World And Their Net Worth
Djokovic is one of the 3 male tennis players ( 2 others are Federer & Nadal ) to have held all 4 Grand Slam titles at the same time, which he did during 2015 and 2016.
His career prize money is $150 million
Novak Djokovic Net Worth – $ 220 million (1640 Crore In Rupees)
Salary – NA
Novak Djokovic Brand Endorsements
Today Novak has many sponsors, but he has struggled to attract sponsors like Federer and Nadal because Serbia is a poor country and Serbian companies are unable to support Novak.
Also Read: Top 10 Richest Female Athletes In The World And Their Net Worth In 2021
In contrast, Rafel Nadal and Rodger Federer have many sponsors from Spain and Switzerland, respectively.
Brands That Sponsors Novak Are
ANZ Bank, Asics, Head, Lacoste, Lemero, Peugeot, Seiko, USG
Novak runs the Novak Djokovic Foundation. The goal of this foundation is to provide quality preschool education opportunity
He is the only player in tennis history to win all 4 Grand Slams at least twice.
Also Read: Ronaldo vs Messi: Goals, Stats, Awards, Net Worth, Who Is The Best?
Novak Djokovic Playing Style
Djokovic is considered one of the most dynamic players in tennis. He is known for his ability to return serves and is rarely aced. In addition, the nimble Novak has received praise for his impressive mobility around the tennis court.
Above all else, he wins matches on the court by turning defense into offense.
Novak Djokovic AGENT – Edoardo Artaldi
Novak Djokovic's Grand Slam Titles – 20
Also Read: Top 10 Richest Golfers In The World & Their Net Worth In 2021
Australian Open – 2008,11,12,13,15,16,19,20 ,2021
French Open – 2016,2021
Wimbledon – 2011,14,15,18,19,2021
US Open – 2011,15,2018
Novak Djokovic Awards
Laureus World Sportsman Of The Year Award – 4 times
He is the recipient of the Order of Saint Sava, order of karadorde's star & the order of Republika Srpska
Novak has won a bronze medal in the 2008 Beijing Olympics
Also Read: Who Will Win FIFA World Cup 2022?
Novak Djokovic's Social Media Followers
Twitter Followers – 8.9 m
Instagram – 8.8 m
Facebook – 10 m
Mixed Info About Novak Djokovic
Born – 22 May 1987
Coach – Marian Vajda , Goran Ivanisevic
Residence – Monte Carlo, Monaco
Wife – Jelena Djokovic
Novak Djokovic book – serve to win (published in 2013)
Also Read: Top 10 Richest Basketball Players Of All-Time
Novak Djokovic News
Novak Djokovic reached Australia from Dubai to participate in the Australian Open, but the Australian govt canceled his visa, was detained by the authority, and sent to a detention center. His lawyers said that he has won a legal reprieve from deportation but it is not clear that whether the Serbian tennis star will participate in the tournament or not.
Novak Djokovic is an outspoken vaccine skeptic.